Board of Directors
Victor Angry
Command Sergeant Major (ret), of the Army National Guard Bureau. A government Agency with over 10,000 employees until his retirement in March of 2010. CSM Angry was responsible for all Enlisted and family matters pertaining to the Army National
Guard. Mr. Angry is a highly successful senior noncommissioned officer with over 18 years leadership and managerial experience with a proven record of achieving outstanding results. Experienced in all phases and methods of planning, programming, initiating and conducting projects of significance to agency programs and transformation initiatives providing flexible solutions. Advanced knowledge of Microsoft Office Products and other database specific programs. Recognized for outstanding performance by leadership, peers and subordinates. A dynamic, innovative leader who brings order to chaos through charismatic team interaction. He is currently serving as a Global Expansion Leader with 5LINX Enterprises Inc. Prior to joining 5LINX, Mr. Angry served as the Senior Enlisted Advisor to the Inspections Branch, Temporary Inspector General, Army National Guard. He also served as the Senior Enlisted Advisor for Education and Training to include a special duty assignment as a member of the Comprehensive Review Working Group for "Don't ask, don't tell." Mr. Angry graduated from Central Michigan University with a Masters in Human Resource Management and also holds a Bachelors in Justice Administration from Hawaii Pacific University. He is a member of the Kappa Alpha Psi Society.
Ruth Grimes-Crump, Ed.D.
Dr. Grimes-Crump, Program Specialist with the Department of Defense has over twenty-five years of experience in public education policy, with specialization in policy analysis, program outcome measurement and evaluation, and education effectiveness research.
She received her Bachelor of Science in special education and psychology at Virginia State University; the Master of Science in administration and supervision from Virginia Commonwealth University; and the doctorate from Virginia Polytechnic and State University concentrating in education policy and research. Dr. Grimes-Crump has gained experience through administrative positions at the state and federal level, and with private and not-for-for profit entities. With the Virginia Department of Education, Dr. Grimes-Crump supervised the implementation of Title I programs for nineteen school districts in the northern and southwestern areas of the state. In a broader policy capacity, she served as a state-level expert for Virginia's school accreditation and accountability system, serving as one of the primary architects of the State's Academic Review process that continues to be used as a means to support schools and districts in need of improvement. Dr. Grimes-Crump also served as a Program Manager with the U.S. Department of Education, acting as a national program advisor for the teaching and learning provisions of the No Child Left Behind Act. Dr. Grimes-Crump has received numerous awards and recognition for her contributions to public school reform and improvement, and received the 2006 American Educational Research Association's Distinguished Paper Award.
Glenwood L. Elam, Jr.
Glenwood L. Elam, Jr., is co-founder and shareholder of the Next Level Investment Group (The UPS Store), owner of TERIM, Inc. (a real estate and investment management firm), and co-founder, shareholder and President of Esystems, Inc. (an
information technology services firm). Next Level Investment Group is the franchisee-owner of The UPS Store located on Temple University's Main Campus. Esystems, founded in 1998, grew from a small, one-person operation to a thriving company with a 40-person staff with offices in Silver Spring, MD and New York, NY. As President, Mr. Elam is responsible for the overall direction of the company including: long-term and short-term goals and objectives, business development, project management, strategic planning, and client communications. Having more than 25 years' experience in Information Technology (IT), Mr. Elam has developed and implemented strategic and creative technology plans that deliver measurable results. His technology experience covers all facets from integrating computer systems to project and team management. Mr. Elam has worked with a variety of clients from Fortune 500 companies to federal, private, and non-profit organizations including the National Science Foundation and the Federal Aviation Administration in five sites throughout the country and supporting over 1,000 users throughout the world. Prior to founding Esystems, Mr. Elam was the Senior Manager of IT for the New York City School Construction Authority (NYC SCA), a billion-dollar public agency. Mr. Elam graduated from Temple University with a bachelor degree in Business Administration and Penn State with a Master's in Management.
David A. Goodwin
Command Sergeant Major (CSM) David A. Goodwin enlisted into the U.S. Army serving over 31 years in the field as a Combat Engineer, Infantryman and Senior Trainer. While serving, he held every key leadership position within the enlisted ranks to include Senior
Drill Sergeant, First Sergeant, Operations Sergeant Major and Command Sergeant Major; where he served as the Senior Enlisted advisor for numerous commands to include 80th Division Training, 78th Division Training, Combine Arms & Services Staff School, Command & General Staff College, the 5115th Theater Support Unit, the United State Army Civil Affairs Psychological Operation Command and The Army War College. As senior enlisted advisor and trainer, his responsibilities included the implementation of policies and standards for the performance of training, physical readiness, appearance, the conduct of personnel, the management of training programs, training needs and training objectives. CSM Goodwin currently serves as the Safety & Occupational Health (SOH) Specialist with the Department of Defense. His responsibilities include applying integrated risk management into all facets of organization operations; effectively communicating directives and developing and implementing problem solving techniques. CSM Goodwin received his Associates in Administrative Management from Regents University, his Bachelor's degree in Christian Ministry and his Masters in Church Administration from the TWDCI School of Religion. His accomplishment includes the Global War on Terrorism Service Medal, National Defense Service Medal, Korean Defense Service Medal, NATO Medal, Army Achievement Medal, Army Commendation Medal, the Meritorious Service Medal and a host of others.
John R. Hawkins III
Major General, US Army (Ret) John R. Hawkins III, MPA-JD, or "Hawk" as he is known on and off Capitol Hill, is currently President and CEO of Hawkins Solutions International, LLC, providing legislative counsel and government relations advice. He served as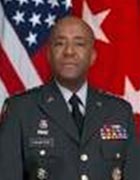 Director of Human Resources for the entire Army, in legislative and public affaires for the Army, and in numerous personnel and intelligence positions for the Army worldwide. He has over 15 years in legislative and budgetary affairs on and off Capital Hill. He was the first African-American general deployed under "Operation Enduring Freedom" in Pakistan and Afghanistan as the director of the Coalition Information Service (CIS), reporting directly to the White House and Assistant Secretary of Defense for public affairs and the US State Department. In his charge were US military, civilian state department, White House personnel and coalition member nation persons. He has held professorial and guest lecturer positions in the areas of American public policy, federal fiscal policy, legislative affairs, administrative law and international affairs at the Johns Hopkins University, Morgan State University, and the Trinity University, Washington, D.C. He graduated in political science and marketing in 1971 and was commissioned through ROTC at Howard University, received a masters of public administration in American public policy and governmental management, and a Juris Doctor degree from the American University Law School with study in international law at the University of London Law Faculty in London, England. He is a published graduate of the national security fellowship program at the JFK School of Government at Harvard University. His awards include the Army Distinguished Service Medal, three legions of merit awards, the Defense Meritorious Service Medal, the Army Meritorious Service Medal with oak leaf cluster and numerous civilian and societal awards. General Hawkins enjoys mentoring troubled inner city and rural youth.
William Hough
Mr. Hough is a Senior Executive with 25 years of experience in the financial, telecommunications, and federal sectors. His experience includes serving as Vice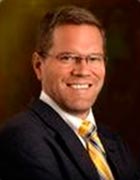 President leading a large ($200M+) internal systems group for a Fortune 50 financial services corporation, designing creative solutions to deal with antiquated systems and processes, and leading major organizational changes. After 23 years in IT, Mr. Hough joined Suntiva, an 8(a) small disadvantaged business headquartered in Falls Church, Virginia, where he leads the practice area that applies behavioral science and organization development principles to real-world business challenges faced by IT organizations. Mr. Hough has a Bachelors degree in Computer Science from The College of William and Mary in Virginia, an Executive Certificate in Organizational Development from Georgetown University, and a Certificate in Culinary Arts from L'Academie de Cuisine.
Dorene Hurt
US Army Colonel with 31 years of proven strategic and operational leadership in large and complex organizations. Established record of achievement in collaboration and teambuilding in diverse groups with significantly varying interests. Currently serving as Vice President for Strategic Communications and Publications for the ROCKS, Inc., a non-profit organization dedicated to mentoring and professionally developing military officers and cadets to strengthen the US officer corps.
Adrienne Loftin
Adrienne Loftin currently serves as Vice President of Human Resources for Spacenet. Prior to Spacenet, she held several Human Resources Management positions, most
recently as Senior Strategic Partner & Director of Human Resources for Zygolynx, LLC. Prior to Zygolynx, she served as Senior Manager of Employment and Employee Relations with The CNA Corporation where she was instrumental in managing the full spectrum of employee programs. Prior to CNA, she served as Director of Employment and Employee Relations with AARP. Additionally, Ms. Loftin served as Director of Employment and Employee Relations for Vertis Inc., and Director of Human Resources for Applebee's Restaurant Group.
Hawthorne Proctor
Major General Hawthorne Proctor, U. S. Army (Retired) received his Commission in 1968 as a distinguished military graduate from North Carolina Agricultural and Technical State University where he earned a bachelor's degree in Agricultural Economics. He
received a master's degree in Public Administration from Central Michigan University in 1976. During his illustrious career, he served as the 46th Quartermaster General of the Army, the Deputy Chief of Staff for Logistics and Operations, U.S. Army Materiel Command, Alexandria, Virginia; 26th Commander of the Defense Personnel Support Center; and the first commander of the Defense Supply Center, Philadelphia, Pennsylvania; Director of Plans and Operations, Office of the Deputy Chief of Staff for Logistics. He has commanded at every level from company to Brigade to include Commander, 45th Corps Support Group, Schofield Barracks, Hawaii, Chief, Combat Service Support Career Division, U.S. Total Army Personnel Command; Director, Supply and Professional Development Department, U.S. Army Quartermaster Center and School, Fort Lee, Virginia; and Commander, 25th Supply and Transport (S&T) Battalion, 25th Infantry Division (Light); Schofield Barracks, Hawaii. Following graduation from CGSC (with honors), he served overseas as Materiel Management Officer, Combined Field Army (Republic of Korea/US), Uijongbu, Korea, as Platoon Leader and Assistant Brigade S-4; Contact Team Leader (Military Assistance Command Vietnam) in Nha Trang and Quinhon, Republic of Vietnam; Commissary Officer, Bangkok, Thailand. His awards and decorations include the Distinguished Service Medal (w/OLC), Defense Superior Service Medal, Legion of Merit (w/3OLC's), Bronze Star Medal, Meritorious Service Medal (w/3OLC's), Joint Services Commendation Medal and the Army Commendation Medal (w/2OLC's. Currently, MG ® Proctor serves as the Managing Partner in Proctor & Boone LLC and also sits on the Board of Directors for the National Industries for the Blind and for a Fortune 500 company based in Minnesota.
Robert R. Rigsby
In 2002, Robert R. Rigsby was nominated by President Bush to be an Associate Judge of the District of Columbia Superior Court. Prior to his appointment, Judge Rigsby served as Corporation Counsel for the District of Columbia. Before joining the Office of Corporation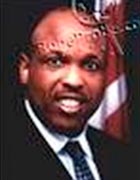 Counsel in 1992, Judge Rigsby was an Assistant United States Attorney for the Eastern District of Virginia. Judge Rigsby is currently a Colonel in the United States Army Reserve. From 1987 to 1992, he served on active duty in the United States Army Judge Advocate General's Corps. He worked as a prosecutor, defense attorney, administrative law attorney, international law attorney, law of war attorney, legal advisor to the Multinational Force and Observers, and Special Assistant United States Attorney for Tennessee and Kentucky. As a Judge Advocate, Judge Rigsby handled sensitive legal issues in Egypt, Israel, Korea, Japan, Kuwait, and Saudi Arabia. Judge Rigsby is a graduate of the United States Army Command and General Staff College, and was selected as an outstanding graduate of the United States Air Force Air War College. As an Army officer, Judge Rigsby has received numerous awards, decorations, and honors for outstanding trial work and acts of heroism and valor. In 2009, Judge Rigsby made history by becoming the first sitting judge from the District of Columbia and the first military judge in the Army to deploy on a full-time basis to an active theatre of war. Judge Rigsby deployed as the sole military judge in Kuwait, Afghanistan, and Iraq. For his service, the Secretary of the Army awarded Judge Rigsby the Bronze Star. He serves as a mentor for the Youth Enhancement Project at Shiloh Baptist Church in Washington, D.C. and is active in his son's Boy Scout troop and baseball team. Judge Rigsby is a member of 100 Black Men of Greater Washington, D.C., Inc. and is a member of the Omega Psi Phi Fraternity, Inc. Judge Rigsby was born in San Francisco, California and raised in Vallejo, California. He received his law degree from the University of California, Hastings College of the Law. He received his Bachelor of Science degree with distinction from San Jose State University. Judge Rigsby is married to Judge Anna Blackburne-Rigsby, an associate judge on the District of Columbia Court of Appeals. Judge Rigsby and Judge Blackburne-Rigsby are the proud parents of a son, Julian Christopher Rigsby
Vincent T. Taylor, Chairman
Mr. Vincent T. Taylor, Founder and CEO of the National Institute for Young Adults is a member of the Senior Executive Service for the Department of Defense (DoD) has over 30 years of experience in Intelligence and Security. His assignments include Deputy
Director of the Defense Security Service, DoD, Assistant Secretary for Administration, Interim Director of Intelligence and Security, and Deputy Chief of Staff for the Department of Transportation, Senior Advisor to the Inspector General, Deputy Executive Director of the Financial Management and Policy Bureau, and Special Assistant to the Under Secretary of Management, US Department of State. Colonel Taylor's 32 years of active and reserve military service include assignments as the Commander of Coalition Humanitarian Liaison Centre in Islamabad, Pakistan, before leading the Joint Civil-Military Operations Task Force advance team into Kabul, Afghanistan, in December 2001. He was recalled to active duty again in 2003 as the Deputy Commander and Commander of the 354th Civil Affairs Brigade in Baghdad, Iraq, overseeing civil-military planning and operations where he assisted in coordinating the execution of billions of dollars of U.S. appropriated funds for the reconstruction of Iraq. Mr. Taylor has a Master's Degree in Criminal Justice from California State University, Long Beach, CA., a Master's Degree in Public Administration from Shippensburg University, Shippensburg, PA., and a Master's Degree in Strategic Studies from the U.S. Army War College. He also holds a Certificate in Organizational Development from Georgetown University, and has completed studies as a senior executive at the JFK School of Government at Harvard University.
Keith E. Washington
Keith Washington is the Deputy Director, Departmental Office of Human Resource Management, Office of the Secretary for the U.S. Department of Transportation. In this role, he is responsible for developing, implementing, and evaluating Departmental human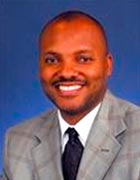 resource management policies for a large Cabinet level agency. Prior to his appointment to the Senior Executive Service, Keith served as the Associate Director for Human Resource Policy responsible for developing human resource management policies in each of the functional human capital areas. In this position, he led the migration to multi-tier performance management systems to improve the performance and organizational culture. Prior to his service with the Office of the Secretary of Transportation, Keith served at the Federal Aviation Administration (FAA). While at the FAA, he played a key role developing innovative human resource policies when Congress exempted the agency from government-wide personnel regulations. A native of Washington, D.C., Keith holds a master's degree in Public Administration and a Bachelors of Arts degree in Political Science from the American University. He is a member of Pi Alpha Alpha (Public Administration Honor Society). During his service with the Federal Government, Keith has been the recipient of numerous awards including a commendation from the Deputy Secretary of Transportation in recognition of outstanding achievement preparing and developing department-level programs and information for the Presidential Transition. He was also a recipient of the President's Gold Medal Award for Volunteer Service.